Ecuador Volunteer FAQ
Everything you need to know about our organization, volunteer projects, and the application process!
---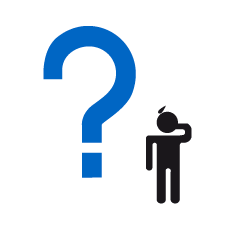 1. What is the principle function of the Ecuador Volunteer Foundation?
The Ecuador Volunteer Foundation is a non-profit organization whose principle function is to develop actions focused in the volunteering field, creating cooperation bridges with different local actors throughout Ecuador and worldwide.
---
2.Is the Ecuador Volunteer Foundation authorized to operate?
The Ecuador Volunteer Foundation has been legally authorized in Ecuador, as recognized by Ministerial Resolution Nº 0350 (MIES).
---
3.How long should I be in Quito before I begin volunteer work?
Volunteers should be in Quito for two days before beginning any work. This allows enough time for the volunteer to obtain all necessary information about their project, important guidelines about safety and travel, and useful advice about the culture, and challenges of the project to prepare him or her for culture shock. If the volunteer needs to buy any personal items, sort out any paperwork, or take care of any last minute arrangements, this would be the ideal time.
---
4.When should I participate?
The majority of our programs are available year-round, but it is still very important to plan your participation at least one month in advance. We recommend that you apply on the dates established for each program, so you can share this experience in the company of other volunteers.
---
5.Why do I have to pay to volunteer?
As a non-profit and non-government entity in Ecuador, the Ecuador Volunteer Foundation does not receive financial support from any public or private organization. The Ecuadorian government offers little to no grants for non-governmental organizations, so Ecuador Volunteer relies on volunteer contributions in the form of Registration fee, donations to allow the organization to carry out the functions and services provided to volunteers. Furthermore, the daily program costs are essential for projects to be able to host volunteers. Nearly all our programs take place in communities with limited economic resources, where our volunteers stay with local families or in volunteer houses, so in most cases supporting a volunteer for free is not possible and would only cause more strain for the communities we support.
---
6.Where do my volunteer funds go?
Funds paid by the volunteers principally serve as a cover for administrative costs for the foundation, informational material, and website promotion to make our foundation as accessible as possible for future volunteers, meals and accommodation for volunteers.
---
7.How and when can I pay my program fees to Ecuador Volunteer?
At the moment, you can pay via bank transfer, Western Union, or check (only in the US). We ask you to complete your payment in full before your arrival in Ecuador. For more information to complete your payments, email info@ecuadorvolunteer.org
---
8. What is Ecuador Volunteer's refund policy?
Ecuador Volunteer operates on a strict no-refund policy.