Scholarship Fund
We invite you to support our scholarship fund for other people who do not have economic resources can live their volunteer experience.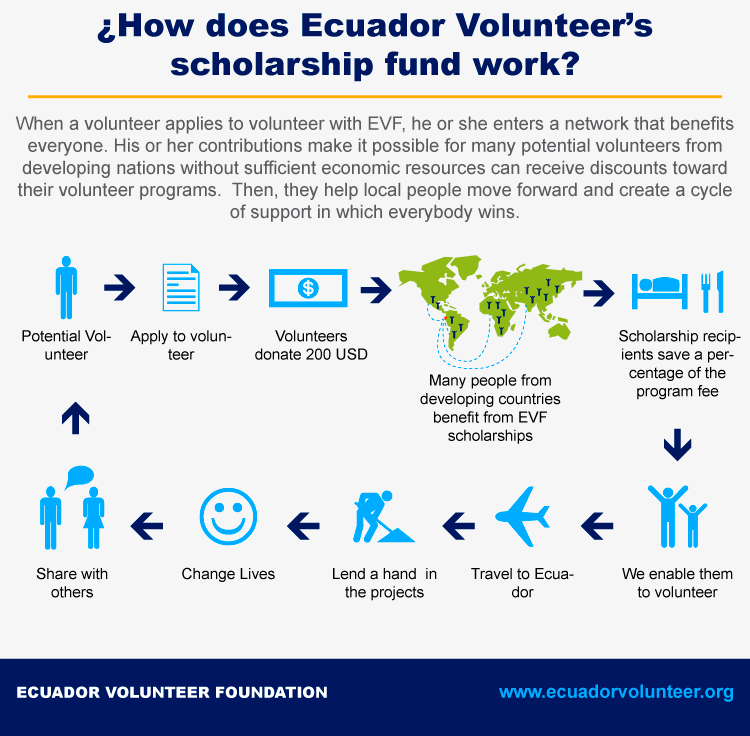 Scholarship
Our Foundation offers volunteer programs to people from all over the world because we want everyone to be included in our mission to change lives and create a positive impact in the world. We are dedicated to what we do, and we want to enable and support anyone who strives to be a global citizen. The goal of our Scholarship Fund is to make our projects accessible to anyone and everyone who want to be an active member of a global community. Furthermore, as we are a non-profit organization run by the support of our amazing volunteers, we always look for ways to give back.
For this reason, we ask our volunteers to help us with a small contribution fee (200 USD) toward our scholarship fund. With this contribution we are able to provide opportunities to those who do not have the economic resources to participate in our projects.
Only with the help and support of everyone can we truly change the world.
Through our scholarship fund we want to give priority to applicants from developing countries that have an interest in helping us but by economic conditions cannot do so.